Help Find Ahren Barnard
Missing from Boise, Idaho

CALL WITH INFORMATION
208-343-2677
CRIME STOPPERS
​
$5,000 Reward
for information leading to Ahren's recovery or the arrest and
conviction of perpetrators.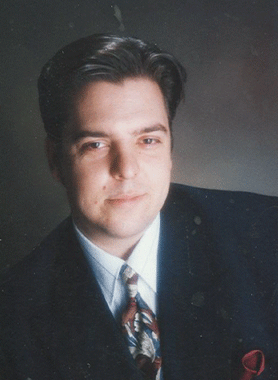 Ahren (sounds like Aaron) is also known as Benj or Benjy to his family and many friends. He was 35 when he disappeared on Dec. 4, 2004. He was very close to his mom, Vicki, and spoke to her on the phone weekly, sometimes daily. Ahren's father, David Brent Barnard, was an uncaring dad and absent in Ahren's life. Because of this, it was very important to Ahren to be a good father to his children.
At the time of his disappearance, Ahren had joint custody of his young 3-year-old son, Ian, and had just dropped him off to Ian's mother at the McDonald's on Overland Road and Cole Road in Boise. Ahren had the rare opportunity to meet a good friend from out of town later that evening, and planned to pick up Ian the next morning to continue their visitation. Ahren was very excited to see his friend. After dropping off Ian on the evening of Dec. 4, Ahren received a phone call at 7:15 pm from his roommate., who was waiting at the house for Ahren. Ahren was just blocks from home at the time.
​
We believe Ahren made it home, as his car was found in the driveway. However, Ahren didn't make it to the planned meeting with his friend, Mike. Further, he didn't call another friend, as promised, when he got home that evening, and he didn't make it to pick up his son the next morning. These actions were all very uncharacteristic of Ahren. We never heard from him again after that evening of Dec. 4, 2004.

Ahren owned his own home and had two beloved pets, a doberman pincer named Brutus, and a black and white cat named Scrap Iron. He traveled often over the years and never left the animals without someone to care for them. However, during his disappearance they were left with no food or water, and no one to look after them. Ahren would never, never have done this.
​
Police believe Ahren was harmed by someone, and have categorized his case as Endangered Missing. His family believes he was lured by someone he knew, and then murdered. If you have any information on Ahren's disappearance, please call Boise Crime Stoppers at 208.343.2677, or email his family at HelpFindAhren@gmail.com. There is a $5,000 reward for the recovery of Ahren's remains or the arrest and conviction of persons responsible for Ahren's disappearance. However, please keep in mind that we are more interested in finding Ahren than apprehending those who did him harm. Please share anything you know . . . you may hold the key piece of information that will unlock this mystery.
​
​
Listen to Ahren's detailed story on the UNFOUND podcast from January 5, 2018 as Ed Dentzel interview Ahren's mom, Vicki Barnard. Click here to listen!
https://www.podomatic.com/podcasts/unfoundpodcast/episodes/2018-01-05T11_08_31-08_00
​
NEW!
Into Darkness NW
Check out this new podcast program investigating Ahren's disappearance. Boise area hosts, Randy and Misty, take their investigation into the field to talk with people who knew Ahren. Get involved by friending them on Facebook, or click on this web site's MEDIA page for more information.